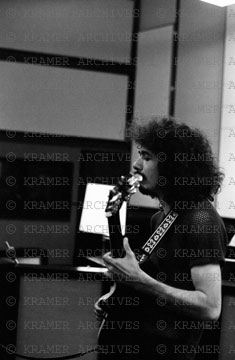 Welcome to my Santana page. A page that I have built in tribute to one of the greatest guitar players of all time, Carlos Santana.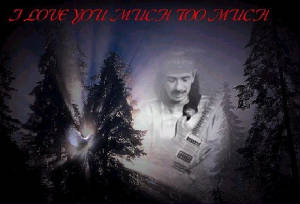 I dedicate this space to my grandmother who has passed, but who's spirit is still in my heart. I miss you and love you very much.
This is one of my favorite pieces of artwork. Many of the vibrant and colorful compilations that you will find in the art of Santana's covers, posters, T-shirts, etc. are also distinctive of his beautiful music and how it has a way of coloring the soul. The Brother's CDis one of the most beautiful pieces of artwork, one of my favorites that is.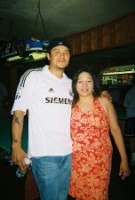 Me and Andy Vargas at Vara's Sports Bar in Houston, TX